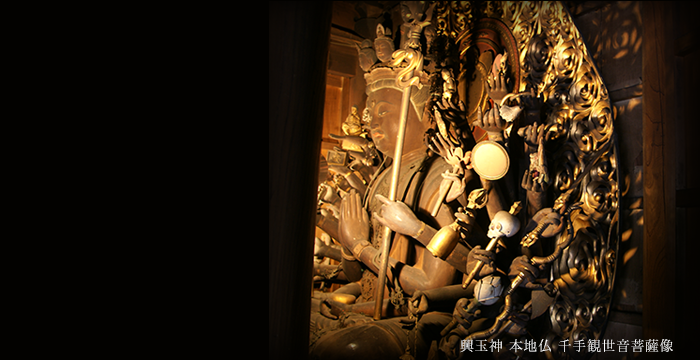 Greetings from the Chief Priest
In the Heian period, Kobo Daishi Kukai trained Goma, and after the Kamakura period, there were many cultural people such as Saigyo, Shigemoto, Kamonagamei, Emperor Daigo, and Yamaoka Tetsufune in the Meiji period.
This temple, which is historically considered to be the place where the impurities at the shrine (inner shrine) were finally cleaned, is still believed to be a special sacred place with the spirit of the past. I hope that you will visit here to visit Ise and regain your lost spirit.

History of Taejiang Temple
Honson Sente Kanseon Bosatsu has been believed as a Buddha of longevity and healing of disease.
In addition, recently, as a temple of flowers centered on wisteria and hydrangea, since the beginning of Heisei, aikaiin pet protection, memorial service is also held, so that those who come with sadness suffering can return with a smile and a light heart when returning, aiming at an open temple, etc. have been developed little by little with the aim of being opened temple. To visit Ise, please visit Taeji Temple, which will leave the Shinto and Buddhist customs of the Genkodama-sha shrine.
Gohonson
Overview of Tae-ji Temple
Tae-ji Gallery
Access to Taejiang Temple
Those who come by public institution
● JR Line and Kintetsu Line伊勢市駅Kintetsu Line宇治山田駅From
25 minutes of sanko bus bound for Futami and Toba夫婦岩東口 バス停Get off and walk for 7 minutes
※30 minutes by taxi

● Ise Expressway "二見ICAbout 3 minutes from ※The parking lot is at the foot of the temple (mountain path) and in the precincts.

Access to Taejiang Temple
This page has been automatically translated. Please note that it may differ from the original contents.